Hi friends!
I took a calligraphy class a year ago and wanted to incorporate it into my cards. But the calligraphy ink together with the cardstock doesn't work, they really dont like each other and the ink bleeds everywhere… And as I couldn't use calligraphy on cards I don't write calligraphy as much as I used to anymore.
When I was re-organizing my craft space this weekend I found an embossing pen from Tsukineko that I forgot I even bought. ( Husband, are you reading – The pen was on sale. Or maybe even for free… ) And the best part?? It has a regular tip AND a calligraphy tip! Yay! So now I can write calligraphy and heat emboss it! I know I'm being a total nerd about this, but I'm so HAPPY! ( I love my Versamark pen also, but it has a bullet tip and a brush tip so I can't use it to write calligraphy. )
I have to practice on my writing, I don't think my teacher would approve the writing on this card, but hopefully I can get back to where I was with some practice. 🙂 So this is the story about how this card came together…LOL… I know, I'm a TOTAL CRAFT NERD….
By the way, "Hurra" means Horray in English.
As always, thank you so much for stopping by and take care!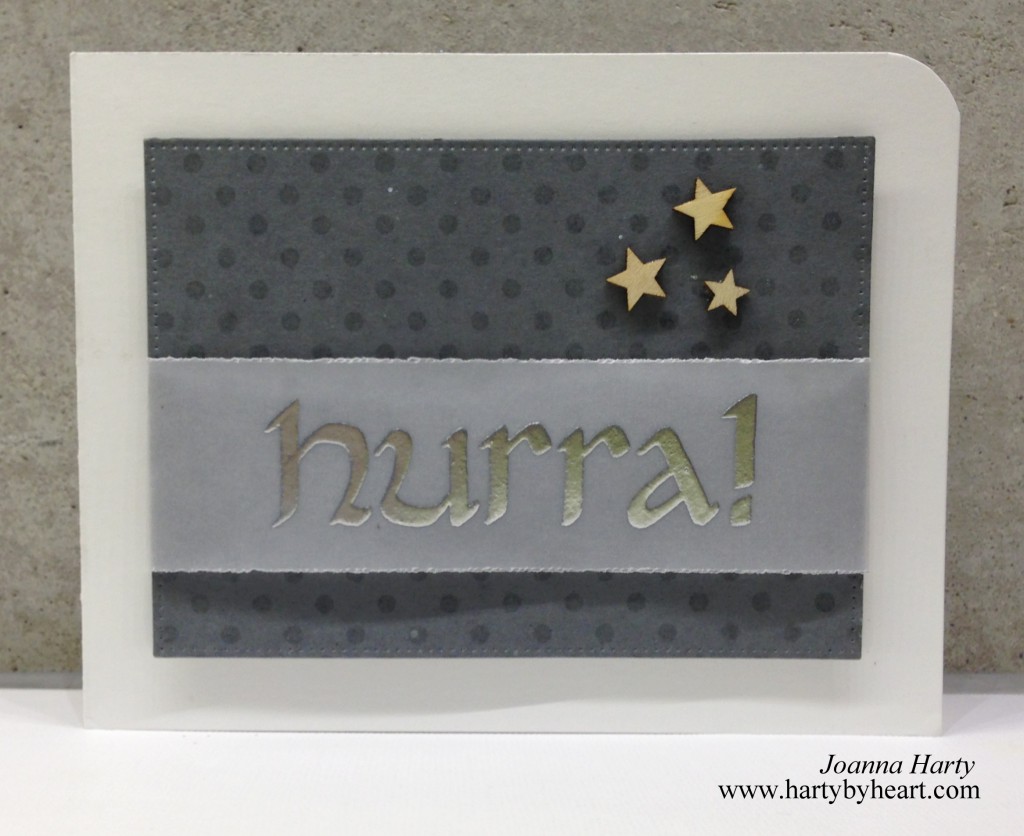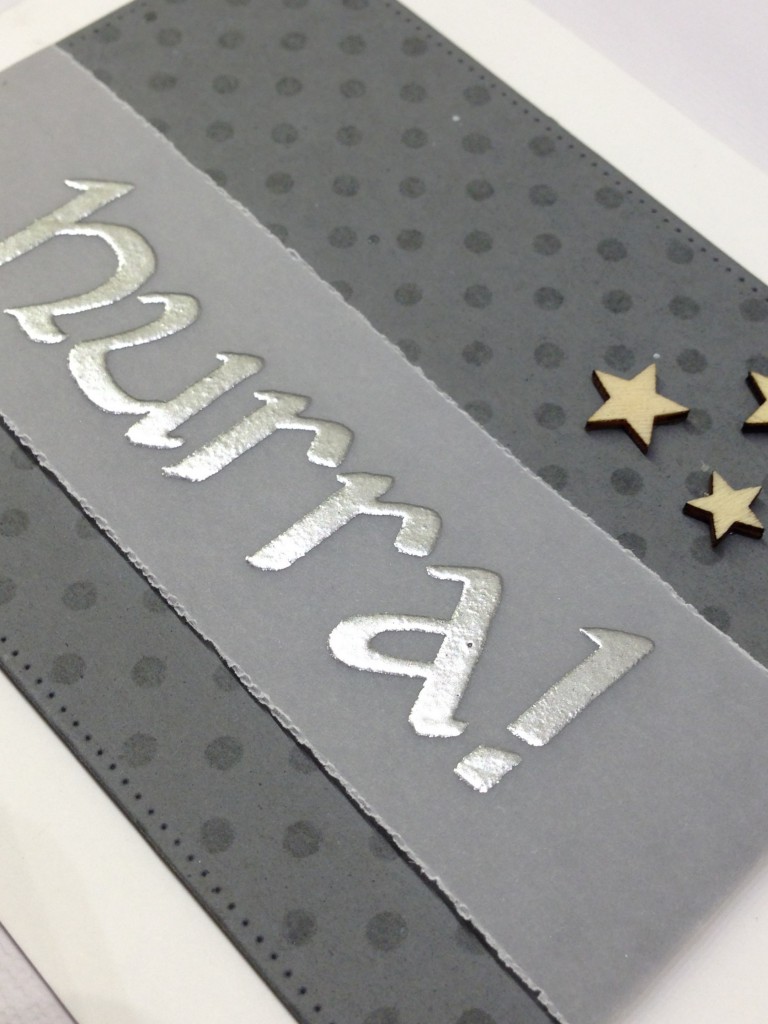 Challenges : Simon Says Stamp, Cas colours and sketches, Show CASe , 613 avenue challenge,
Supplies:
Emboss Dual Pen from Tsukineko
Silver Embossing powder from Hero Arts
Die from MFT, Pierced rectangle stax
Polka dot bakground stamp –  Hero Arts
Ink from Versamark
Vellum
Cardstock, Neenah solar white and Simon Says Stamp
Woodstars from Studio Calico
Link to a similar pen since I couldn't find mine on amazon. This one is ever better for calligraphy, it has TWO calligraphy tips!