Hi!
It seems that all I can do is christmas card at the moment. 🙂 So I guess I have to get them out of my system then I can go back to make card that fit the season again. 🙂
If you have visited my blog before you know that I have a thing for birds… 🙂 I created my own background by stamping the little bird with silver ink in a random pattern. I found a black leather frame deep in one of my drawers ( I bought it so long ago, I didn't ever remember having it… ) and coloured and framed the little bird. I coloured it with copics and added a coat of Wink of Stella and Glossy Accent. I die cut the sentiment using Mama Elephant Alphabet dies.
I thought I coloured the bird as a bullfinch, a common swedish winter bird, but when the card was done I looked up photos of bullfinch and found out that my bird does not exactly look like a bullfinch… 🙂 Well, I like him anyway. 🙂
Take care!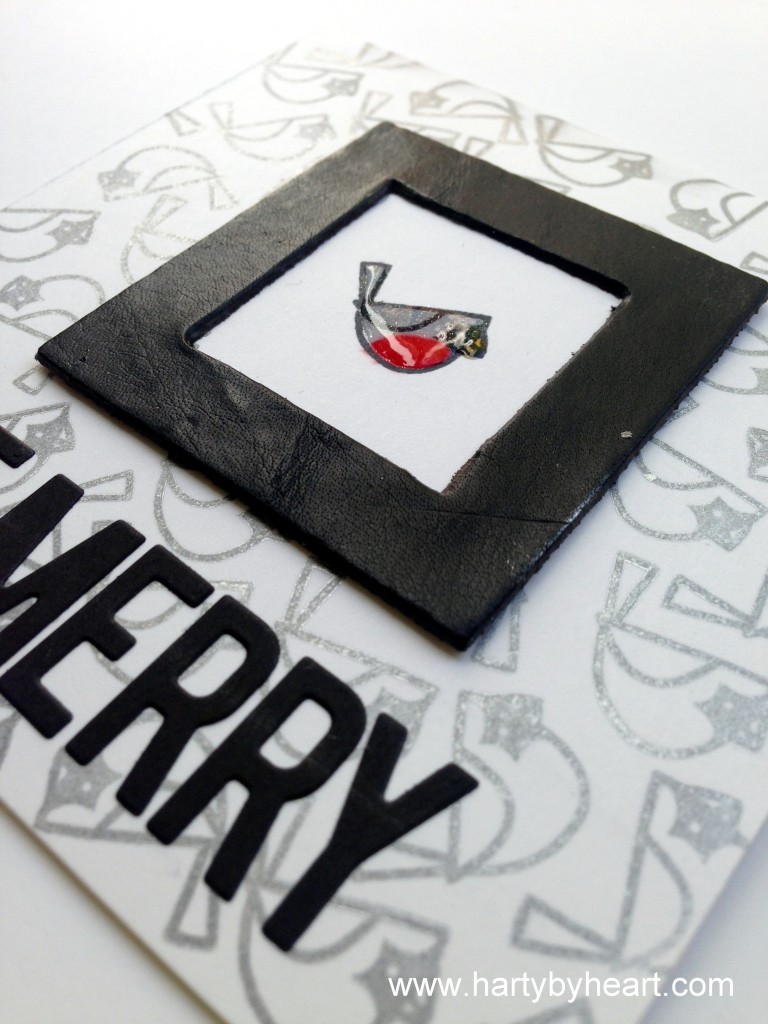 Challenges : Paper Smooches, less is more