Hello!
Today I made another Christmas card and I used micro beads. I used a sticky embossing powder to adhere them to my stamped star. I created the background with a couple of different distress ink and then sprayed a mix of water and perfect pearls over it. I love the sticky embossing powder, the trick is to heat it really really quick, otherwise it's not sticky anymore.  It took me a few tries but finally I got the hang of it. I think I will use this quite a lot, the possibilities are eeeeendless! 🙂 After I adhered the micro beads, I sprinkled over some distress glitter to cover up the parts where the microbeads didn't stick. I really liked how it turned out.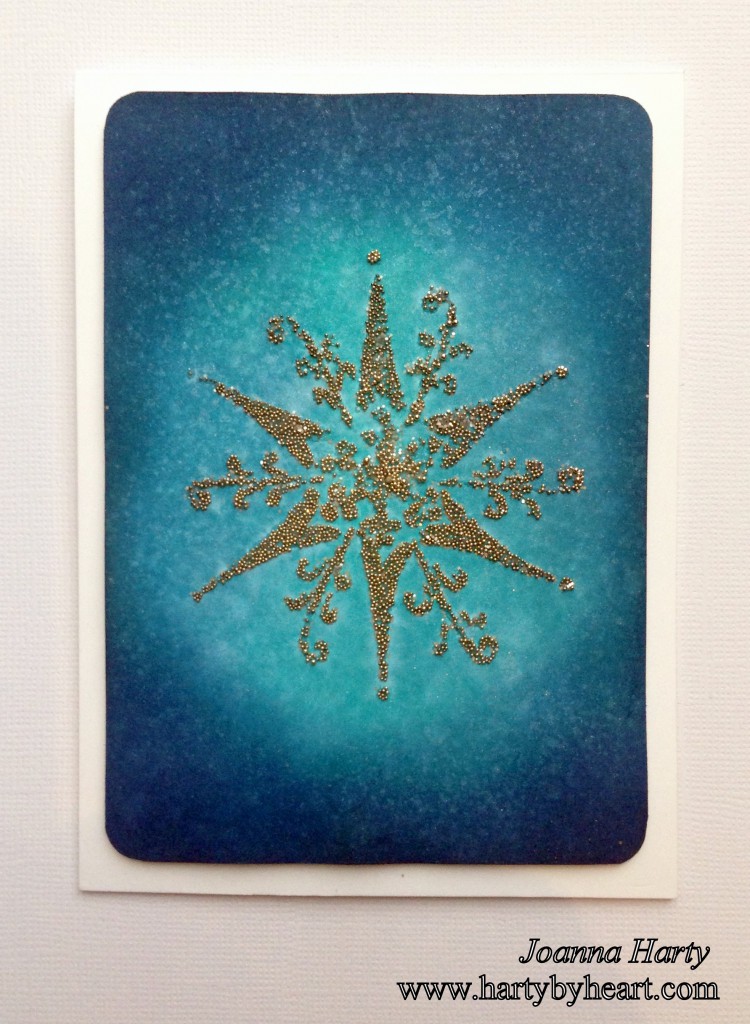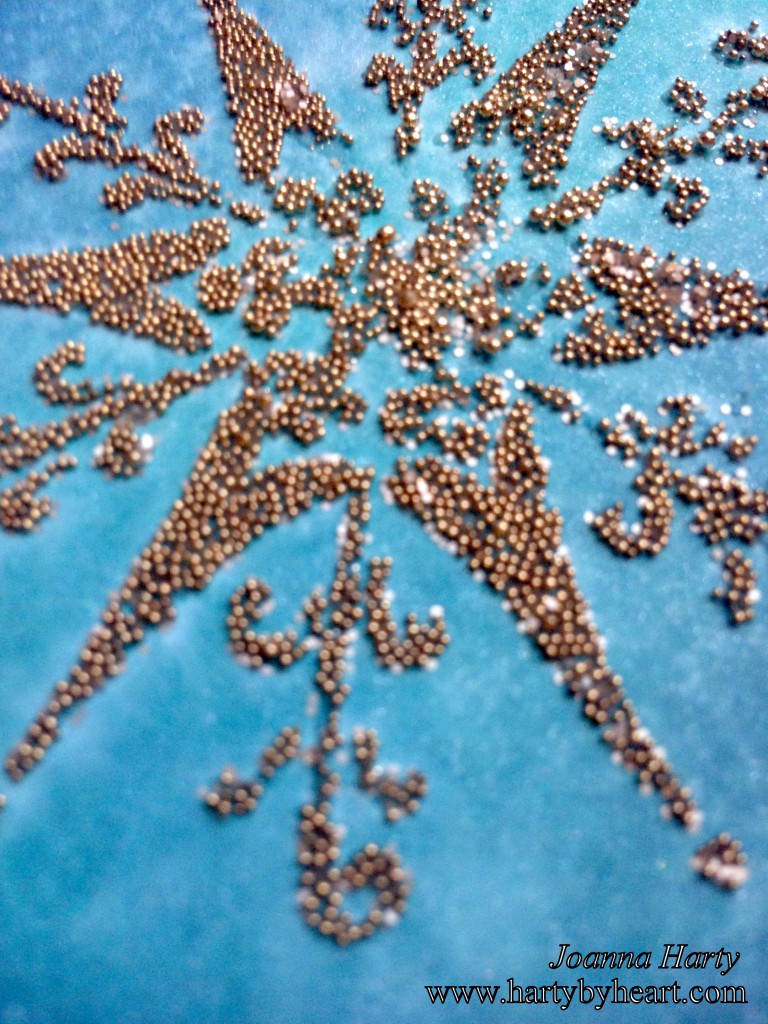 I also made a small card to put on christmas presents while I had all of my stuff out. I used the same stamp with dry perfect pearls instead of microbeads. I traced around the edges with a silver pen and adhered a rhinestone to the center. The background is created the same way as on the card, with distress ink.
Take care and thanks for stopping by!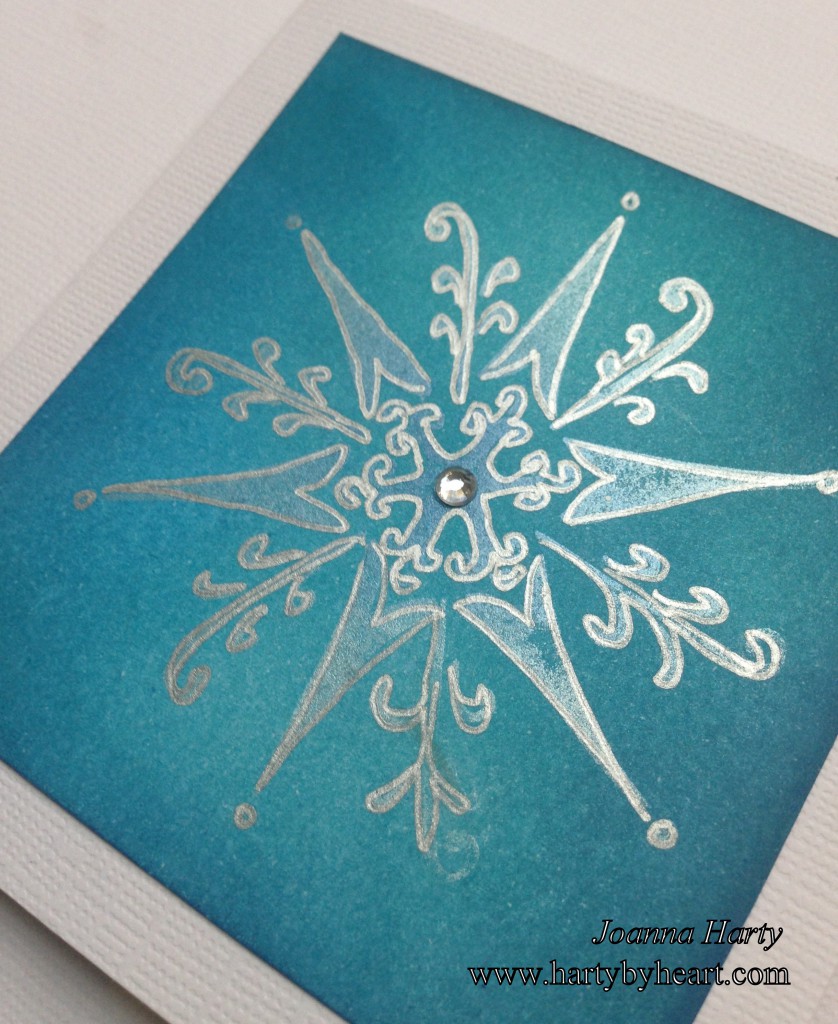 Challenges: Addicted to stamps
Supplies:
Distress ink, broken China, Faded Jeans and Black Soot
Stamp from Judi Kins, Heindesign
Silver microbeads ( I'm not sure where mine are from but Martha Stewart carries similar )
Rhinestone from Anita's
Perfect Pearls from Ranger
Silver gel pen
White cardstock, Neenah Solar white
Versamark and Sticky embossing powder from Judi Kins